Contact Us

1-651-454-1124 1-800-232-6874



We are the "One Stop Source" for any event planning needs you have.
30+ years providing anything and everything a client wants for their corporate event, commercial event, executive birthday party, awards ceremony, and large public events.


For event planners and event producers, we have direct access to many products and services you can purchase or book directly.

We have a team of event designers, marketers, celebrity talent, managers and producers that regularly work every week on most of the large events across the country.

Our network is now over 50,000 top professionals serving the events industry. If you are a vendor, make sure you apply to be a part of our team to connect to these large events. Your application will require screening to assure insurance coverage, product and service quality, character, ethics, morals and experience.

We offer premium, full-service experiential event marketing and management for commercial events along with a comprehensive DYI directory if you prefer to manage your own event and book directly with our members/vendors.

Call us directly for premium, full-service event planning and event management services
or use our online directory for do-it-yourself service, book direct with many local vendors right in your city, across the USA at All Time Favorites

"One Source for All Your Event Planning Needs"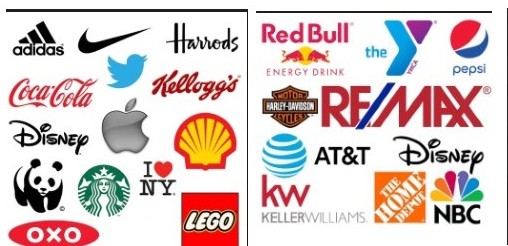 Recent Clients of All Time Favorites


Testimonials
Vendors get listed here

Over 50,000 members in our database of top professionals gives you everything you need for any size event, anywhere in the USA and Canada.
Local Offices in New York City, Los Angeles, Atlanta, Houston, Baltimore, Boston, Dallas, Las Vegas, Miami, Newark, Philadelphia, Richmond, St. Louis, Chicago and Washington DC.
We have a network of event planning and event management members in over 140 cities.

Staff Directory

If you are requesting quotes on small items/products/services/clowns/entertainers/small tents/most small items
under $500.00 then please FILL out our request for quote form on our main home page here
| | | | | |
| --- | --- | --- | --- | --- |
| | | Name | Phone | |
| | | Advertising Rates | 651-454-1124 ext 311 | |
| | | | | |
| | | Tech support staff | 651-454-1124 ext 5 | |
| | | Customer Service | 651-454-1124 | |
| | | Wendy / Customer Service | 651-454-1124 ext 392 | |
| | | Kevin / Customer Service | 651-454-1124 ext 325 | |
| | | Frank / Customer Service | 651-454-1124 ext 359 | |
| | | Kathy / Customer Service / Billing | 651-454-1124 ext 378 | |
| | | | | |
| | | | | |
| | | | | |
| | | Brian Harrell / CEO | 651-454-1124 ext 311 | |
| | | | | |
Emergency Service (24 hours a day) pages on-call manager 651-454-1124 ext 9

Mission: Our mission is to provide customers with an online directory/request for quote system and software to manage their online event planning. We also provide vendors a way to manage their clients and events with our online software.
General Company Information / Address / Phone / Fax
We are a company that offers customers FREE referrals to the best local resources/vendors for their events
all across the USA. We also offer some event planning and production services for clients.
We have been in the events industry since 1982 and have over 5,000 clients, 5,000 vendors and thousands
of reference letters from happy customers. This site is mostly automated by computers to help provide you
fast, efficient service for your special event needs.

Please understand that at this time we do not offer names/phone numbers of vendors over the phone as we do not have the staff for those requests. Please use our website here to browse or request quotes from vendors.
All Time Favorites, Inc. (serving clients worldwide)
PO Box 201325
Minneapolis MN 55420
Phone 1-651-454-1124 (Minnesota USA) Central Time Zone



Terms of service:General
Hyperlinks to any other website or third party site.
The appearance of external hyperlinks does not constitute endorsement by All Time Favorites, its subsidiaries and affiliates of the opinions or views expressed by these linked websites. All Time Favorites does not verify, endorse, or take responsibility for the accuracy, currency, completeness or quality of the content contained in these sites. All Time Favorites is not responsible for the delivery or quality of the products or services offered by any other site, accessed, obtained by or advertised by such sites. Neither All Time Favorites nor any of its subsidiaries and affiliates will be responsible for any errors or omissions on these sites or information gained from the use of third party sites. We are not responsible if these sites collect any personal information by you. All Time Favorites will under no circumstances be liable for any direct, indirect, incidental or special loss or other damage, whether arising from negligence, breach of contract, defamation, infringement of copyright or other intellectual property rights, caused by the exhibition, distribution or exploitation of any information or content contained within any third party site referenced at All Time Favorites.
Use of content on this site is restricted to those planning events and distribution of any data on our websites or other sites we run is prohibited unless used in the course of planning your event or managing your vendor/merchant account. It is clear that bookings derived from the client information given from All Time Favorites are subject to the terms of agreement outlined on our merchants pages.
© 2019 All Time Favorites Inc. All Rights Reserved.