Wausau Wisconsin Portable Toilet Rentals

Wausau Portable toilet rentals range from about 55 for construction work toilets, to 75 to 100 dollars per day for party rentals type toilets. We also have running water portable toilet rental from about 150-250 per day and air conditioned units from about 1500-2200 for a 4 stall trailer.


For commercial or corporate events needing MORE than 15 units, you may also call us at 1-800-232-6874 ext 7 (15+ units and commercial only)
Portable Toilet Rental
Portable Toilets Rental
Rent Toilets



Main Menu : Navigation - We also have PPE products and services here



Free quotes from Wausau Portable Toilet Rentals!
VandenPlasSanitation Inc.
-
Contact
Portable Toilet Rentals - Wausau Wisconsin
We are a family owned business in Northeastern Wisconsin providing portable restrooms and mobile restroom trailers. We also offer mobile shower trailer rentals thru out the nation. If you are looking for the lowest possible price, we may not be the company for you. If you are looking for someone who still answers the phone, responds to emails and shows up when promised, that's who we are
Castle Party Rental
-
Contact
Portable Toilet Rentals - Wausau Wisconsin
Not only are we affordable, but we offer a variety of products and services. We carry insurance and offer a price match guarantee. We have been around since 1997, so we have a lot of experience. We are constantly updating our inventory to offer the latest inventory.
Jakes Jumpers LLC
-
Contact
Portable Toilet Rentals - Wausau Wisconsin
We have a very large selection of the most popular inflatables in North East Wisconsin. All our units are cleaned and disinfected before they are delivered, which is very important when children are involved. We deliver on time and for a reasonable price.


Free quotes from Wausau Portable Toilet Rentals!
Approximate prices for Portable Toilet Rentals
- Approx Rates: (construction site rental quality) 1 unit for 10 people per month cleaned weekly is about 100-225 per month. Weddings 1 day rentals are from 100-200/day each unit. Ones with water 300-500/day Executive: air-conditioned 500-1500 a day

Please mention to the businesses that you found them on www.alltimefavorites.com so you get the best prices.

---additional business listings---


Portable Toilet Rentals
Find local Wausau Portable Toilet Rentals
easily with our Portable Toilets Rental listings below.
Portable Restrooms - Porta potty - jonny rentals and more is the words people use to find these items.
The best way to get quotes from our hundreds of locations nationwide is to click near the top of this page to request quotes
Click on get quotes to easily get back quotes by email or phone on Portable Toilet Rentals for events or construction needs.
---
NOTE: for upscale, VIP and Executive rentals see the similar categories link on the left of this page
---

Temporary Restrooms - Portable toilets - Porta-Jons - Construction toilets for rental daily, weekly or monthly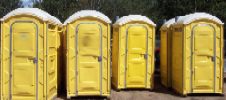 Portable Toilet Rentals Wausau, Wisconsin

Related Categories




Menu - General Prices - Show Portable Toilet Rentals listings








Please tell the vendors you find on the links below that you found them from alltimefavorites.com Thank you


portable restroom rental Wausau Wisconsin (referred by www.alltimefavorites.com)



Google Search: portable restroom rental Wausau Wisconsin