We offer our 35 years in business to you through a variety of products and services to help your business succeed even more.
Our clients include the majority of the fortune 1000 business list.
Our members (like you shortly...) are over 53,000 and growing every day.



Create your account here


Partial list of products and services:
1. We provide excellent advertising, branding and marketing products including customer leads direct to you via email or text.
PROOF? Click HERE to show recent client requests for your product and service categories from our websites - Event Planning Clients Testimonials
PROOF? REAL-TIME traffic to our websites

2. Free help sourcing products and services you need to run your business from insurance and equipment for your specific industry.
3. Marketing options: Leads, lead and client sales tracking systems, cold calling marketing list solutions, directory listings, pay-per-click options and more.
4. Telephone systems where you can record incoming and outbound calls easily, call menus where you can route calls easily or multiple staff on multiple phones.
5. Website design and hosting services, email setup and moving from one service to another.
6. Technical support for your computer(s) to remove viruses, install applications, including custom database software for your business.
7. Professional voice services for your business phone greeting, radio commercials, TV commercials, or online product or service videos.
8. Youtube and Professional video/multimedia presentations for your business online or special events.
9. Multimedia commercials and videos for your website. Full videotaping at your location or just custom editing into a professional online video presentation about your company.
10. Discounts on some items such as business insurance, batteries and bulbs, music equipment, lighting, catering equipment, wholesale tents and much more by being a member here
11. Anything else you need: We will try to help you find the best new or used products and related services that match your business needs.



Simply create an account and once approved, you can login and subscribe (many products-services offer free or reduced price trial pricing)


Over the last 35+ years, we have connected with over 300,000 clients, 52,000 members giving us a large database to serve clients and our members with whatever they need.





Testimonials:
Bagpiper from West Virginia (click to play)

We send customers to your business from our websites by emailing you customer requests for quotes and referring customers directly to calling you.

Customers visit our site and put in requests for quotes totaling over $5 million dollars annually to local members like you.

Last year over 25% of the fortune 500 companies and some of the largest in Canada put requests for quote into this system.

We have 30+ years in the events industry and over 50,000 members signed up and over 360,000 clients



Corporate/Commercial Event Requests



Clients who use All Time Favorites



Scroll down to see a partial list of members who already trust All Time Favorites

There is NO COST to register your business in our directory and for the lead referral service.

By signing up you do agree to pay us some type of referral commission on clients that you book that you receive from us and our websites (The amount is up to you and most send in 5 to 20%). We do have other plans where you pay a flat fee per month instead of the referral commission system.

We reserve the right to limit listings or remove listings based on content or complaints
If you have trouble signing up call us at 1-651-454-1124 extension 5 for technical support


These are just a few of our over 50,000 members
who trust All Time Favorites for leads and other products/services
and advertising for them.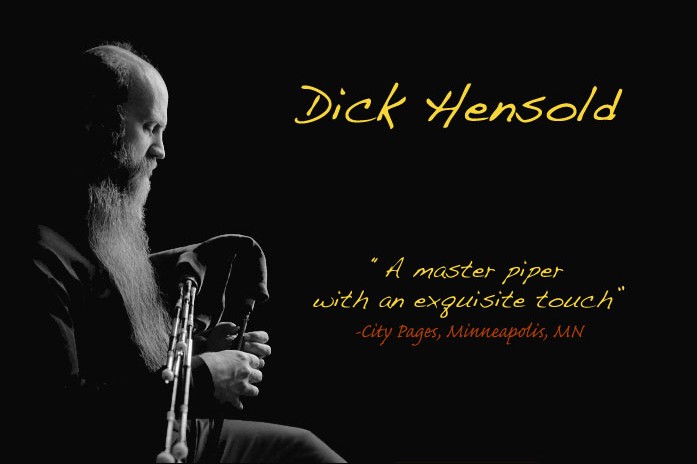 One of the nations most prominent pipers and instructors in the USA

Main Menu - LINK to Sign up Here - Statistics-Facts about our clients



What our members say about All Time Favorites:

Our members are our best references on how good a company we are!

----------------------------------------

I have seen more and more people trying their hand at "Entertainment Booking" websites. I think ATF

does it the most efficient way. Instead of paying per lead((Lead quality is iffy) or paying vastly inflated

advertising prices. You get quality leads and you don't pay until you actually have a booked show.

I am currently working on a proposal. I can already see the client may be going with multiple members and

I may only receive a slice of the entertainment budget but I'll be happy to pay a commission on it.

The price I pay is far less than all the advertising, direct mailing, adwords etc that I could have

done to get that booking. All Time Favorites really works!

Kevin Hall - President

Halls of Entertainment

www.hallsofmagic.com

----------------------------------------

My party rental business is not set up for commissions but I do appreciate the additional

business I am paying for a listing on your site and we DO get more business because of

it. - Frank Owens - Party Rentals AtoZ

----------------------------------------

I have been with All Time Favorites for about 3 years.

I think they have a great format as for other DJ's to respond to jobs and let the clients pick out which DJ

would be the best for them.

I have had many jobs from this great company and how they function

works great for me. I have been in this business for 46 years & love how they do their business.

Kirk Bakken

http://www.djrockinbakken.com/

----------------------------------------

My listing with All Time Favorites is free. I

don't see any reason why anyone would NOT want to

participate. I don't get any scam messages

. I don't get ads. If I'm interested in the lead, I respond

to the inquiry and get the contact information within a few minutes. If I'm able to book the job, then I pay

ATF a commission, the amount of which is determined by what I deem appropriate!

What could be

more fair?

Bill Packard, Magician & Owner Magic Man Entertainment, Inc. Metro Atlanta, GA

----------------------------------------

The good thing is that you only pay if you book the lead. Other sites make you pay even if you

don't boook the lead. I think it is fair and ethical to pay only when you get the event.

Frank

http://www.alltimefavorites.com/v/3031.htm

----------------------------------------

Speciality acts such as ours are difficult for consumers to find and All Time

Favorites gives us another outlet to market our services where consumers can connect. Every

well run business has a cost to marketing, and p

aying a fee to all time favorites should be

looked at as a sensible marketing cost and as a way for buyers to connect.

If you don't

think paying a fee is fair, then don't sign up. Of course, that decision means you don't see many

newly available jobs that produce income!

member 14795

http://www.shadowsoftheoldwest.com/

----------------------------------------

I think is fair to pay ATF a finders' fee

, it is also refreshing that I have the liberty to negotiate

my fees, a percentage to be paid to an agent or promoter is a calculated business expense, the

more I am paying the more I am working, therefore earning money.

Sincerely,

Aldo Ramos. Manager. Mariachi Group Los Soles

----------------------------------------

All Time Favorites is a very legit company that has been in business for a long time and has a

lot of business referrals.

It's worth it to pay a commission rather than sit at home

some weekends when you do not have events of your own going on.

Toni Watson/Owner Custom Catering

http://www.customcatering.us

----------------------------------------

This email is to any members

worried about signing up and having to pay commissions. All

Time Favorites does a great job getting leads to you. The way to look at it is if you have to pay a

commission, it is a win win as you are making money. You can always mark it up to the client to

include the commission if need be but it is very fair to pay the commission to All Time Favorites

when the job has been booked.

Sincerely,

Todd Elliot Entertainment/Music, Dance Company,

Bar/Bat Mitzvah Event/Wedding Planning and Production

(310) 827-0873

http://www.swingentertainment.com

----------------------------------------

We have found alltimefavorites to be an

invaluable booking

tool

. In many cases, it takes the upfront work out of the booking process.

We get a lot of leads through them. ~Anthony Imperial, Director NextArts

----------------------------------------

I've been associated with All Time Favorites for quite some time now. I

trust them. I am an entertainer listed on their web site and paying a

commission when they find me work is well worth it. Feel free to contact

me if you have any questions.

Tim Patrick and His Blue Eyes Band

www.timpatrickmusic.com

----------------------------------------

I have been a part of All Time Favorites for over 20 years

. I have found them to be a

resourceful and successful source for members and clients seeking quality and affordable

entertainment. Their commission rates have been very fair. I plan to continue to be involved with

All Time Favorites in the future.

They are very professional, and at least worth giving an

opportunity to help your specific business build.

KarL AchiLLes KarL AchiLLes Magic Co. member #30

----------------------------------------

I have been using All Time Favorites for about 2 years and have found it

very helpful in

booking gigs

. I find the commission scale to be very reasonable and appreciate working with

All Time Favorites! Steve Poreda aka "Mr Fun"

www.funtimefunktions.com

----------------------------------------

All Time Favorites

has been a great asset to my bookings. They are real

Pros and work hard to help me out and send leads. I couldn't do without

them. Their commissions request are more than fair. Alton Russell Storyteller

----------------------------------------

All Time Favorites is an awesome resource for leads and sales! The information gathering

from All Time Favorites is a huge timesaver as well as the qualifying of leads.

Most often the

lead contact information, along with pertinent info about the event or service is included

along with budget range

........WOW, all time has basically cut to the chase for my sales team!

Daphne Woods,Presiden t FUNction Events All The Best, Daphne 1.866.738.3309 Like Us On

Facebook!

www.facebook.com/FunctionEvents

----------------------------------------

I have been working with All time favorites for 4 years now.

They are a simple and legit

web site that will actually send you business

. When it comes to internet sites promoting

advertisement most are hacks and liars. "All time" will send you leads. That pretty much sums it

up. A & J Portable Restroom Rentals

----------------------------------------

have no problems with paying a finders fee/commission for obtaining business that I would not

have obtained otherwise. No business, no fee .. obtain a new client and business, pay a small

finders fee/commission. Gary

www.GarysCollectorCar.com

"Special Vehicles for Special Occasions"

----------------------------------------

I have been working with All TimeFavorites for as long as they have been in business.

This

is an amazing way to get business leads that you wouldn't ordinarily come across

, and

for such an amazing price: you determine how valuable you feel the lead was for you and

your company. As a Professional Speaker,

I have had many events I've booked through

AllTimeFavorites

, and I'm more than happy to pay them for the connection. They are reliable,

easy and great to work with.

"Don't forget to laugh!" Warmest wishes,

Christine Clifford Enterprises

www.christineclifford.com

----------------------------------------

Paying commissions is fair since you only pay when you get paid. Before taking paid advertising on All

Time Favorites I booked 1 job, sent in commish on honor system and there was no problem..

Robert McEntee

www.MagicBeyondImagination.com

----------------------------------------

I personally like the "commission when you book" system. You aren't paying up front for a

service.

Pay when you get results is a great way to go. Best regards, FireSpice Band/Mary

and Jack

----------------------------------------

I have been with All Time Favorites now for several years.

I have been very pleased with their service and professionalism.

As a musician for over 30 years I have worked with most of the agents

in Southern California. All Time Favorites is a refreshing change from

the 20% to 50% commission agents are taking now. I am more than happy

offering ATF 10% of whatever gigs they offer me. Best Regards,

Richard Schwagerl Island Voyage / steel drum band

----------------------------------------

All Time Favorites is the best party agency in the world, I was interviewed by the

Venetian

Hotel in Las Vegas, thanks to one of your party leads to work at this famous hotel in

Nevada. I would never have found this lead on my own. Gig Agencies world-wide

require that you pay at last 10 to 15% commission for finding jobs. I gladly pay

commission to All Time Favorites for their parties that I am booked, also other party

agencies world-wide require this also, at time of booking the job. Other jobs that I was

hired thru All Time Favorites turned out to be some of the rich and famous in Hollywood

that were only too happy, to add a fee on top of my own, that I could deduct from my

pay, for All Time Favorites introduction fee, as they wanted to make sure All Time

Favorites was taken

c/o. I refer a lot of members to All Time Favorites as they are the tops in the Corporate/

Party/Entertainment/ Business of hiring for social functions/parties/movie/museum

openings etc. both on the East/West Coast of USA.

Judy Hevenly

www.judyhevenly.com member 5636.

More Details:

One of the top event planning directories/lead referral sites on the Internet.
Thousands of clients plan events using this site every month.
Read comments from our members or read what our clients say.