LOCAL Portable Toilet Rentals listings
Main Menu - Search - Navigation - General Prices - Portable Toilet Rentals - Photo and Video Gallery

Please mention to the businesses that you found them on www.alltimefavorites.com so you get the best prices.

---additional business listings---

Vip Sanitation Inc (808) 455-7626
Pacific Jet-O-Matic Services Kapolei, HI (808) 682-1066 Not recommended. difficult to deal with on the phone and even when we as an event planner wanted to hire them for other events they said they do not work for third parties. I do NOT recommend them.
Paradise Lua (808) 690-8116
Chemi-Toi Kapolei, HI (808) 682-2466
A\'s Party Portables Waianae, HI (808) 668-6362
Coastline Hauling Services Hauula, HI (808) 293-9822
Kia Pumping LLC Waianae, HI (808) 668-1009
Find local Honolulu Portable Toilet Rentals
easily with our Portable Toilets Rental listings below.
Portable Restrooms - Porta potty - jonny rentals and more is the words people use to find these items.
The best way to get quotes from our hundreds of locations nationwide is to click near the top of this page to request quotes
Click on get quotes to easily get back quotes by email or phone on Portable Toilet Rentals for events or construction needs.
---
NOTE: for upscale, VIP and Executive rentals see the similar categories link on the left of this page
---

Temporary Restrooms - Portable toilets - Porta-Jons - Construction toilets for rental daily, weekly or monthly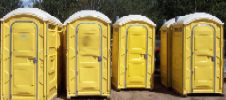 Main Menu - Search - Navigation - General Prices - Portable Toilet Rentals - Photo and Video Gallery


---
More ways to search for Portable Toilet Rentals
Portable Toilet Rentals Honolulu, Hawaii





Menu - General Prices - Show Portable Toilet Rentals listings