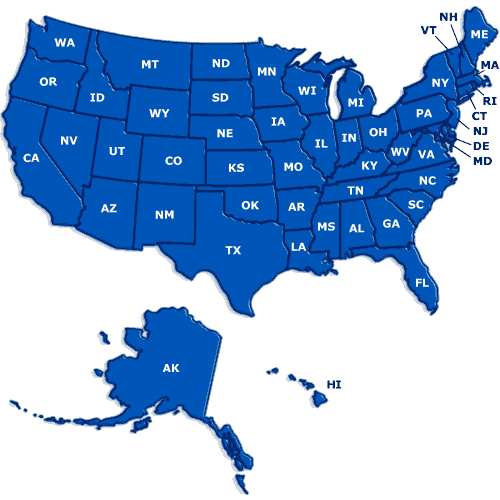 Best Option! Request free price quotes from local vendors
for Canada click here
Marimba Band
(click a state below)

Alabama
Alaska
Arizona
Arkansas
California
Colorado
Connecticut
DC
Delaware
Florida
Georgia
Hawaii
Idaho
Illinois
Indiana
Iowa
Kansas
Kentucky
Louisiana
Maine
Maryland
Massachusetts
Michigan
Minnesota
Mississippi
Missouri
Montana
Nebraska
Nevada
New Hampshire
New Jersey
New Mexico
New York
North Carolina
North Dakota
Ohio
Oklahoma
Oregon
Pennsylvania
Rhode Island
South Carolina
South Dakota
Tennessee
Texas
Utah
Vermont
Virginia
Washington
West Virginia
Wisconsin
Wyoming

.




Marimba Band





Home: Event Planning












Additional local businesses in nearby states: (additional transportation charges might apply for some.):


Dangerous Mike Music LLC -

-

E-mail

- Chicago, Illinois serving The Mike Dangeroux Band is a professional Chicago band ready to ROCK your wedding, corporate function, reception, festival, or party! We perform classic favorites and AUTHENTIC songs in: Rock, Jazz, Reggae, Pop, R&B, Latin, Blues, Top 40, Funk, Soul, Disco, Motown Our band has toured and recorded worldwide and is ready to rock your next event. Hire some of the best party entertainment in Chicagochoose Dangerous Mike Music LLC! Contact us today!

A Music Plus Entertainment -

-

E-mail

- Denver, Colorado serving 'Colorado's Service Leader', A Music Plus is the most recommended and most requested entertainment service in the Rocky Mountain Region. Specializing in custom-designed events, A Music Plus will provide you with exactly what you are looking for within your budget. Contact them today for a free quote!

Washington D.C. Casino Rentals -

-

E-mail

- Washington D.C., DC serving Washington D.C. Casino Rentals offers the widest range of casino equipment and other services. We turn any corporate event, fundraiser, birthday, bachelor party, bar mitzvah, etc into a casino themed event. We have close relationships with all of our vendors to assist in establishing a real Vegas- style casino event.

Paul Vogler -

-

E-mail

- Marietta, Georgia serving Paul Vogler brings a taste of the Caribean to Atlanta with Steel Drum Performances! In the 1990s the islands called to Paul and he began playing steel pan, appearing on the bill with such greats as Ziggy Marley.

CLASSICO - ENTERTAINERS - ACTIVITIES -

-

E-mail

- Pittsburgh, Pennsylania serving premiumn party & event entertainers, activities, equip & more always the biggest & best selection of services we have everything your party or event needs

Glitter Entertainment & Rentals -

-

E-mail

- Irwin, Pennsylania serving 100's & 100's of Very Talented Entertainers, Artists, Musicans, Rentals, Activities, Equip & Much More. All your Party & Event Needs we can supply.Clowns, Magic, Hypno, DJs, Comics, Costumed Chars. Celeb. Imps.,Bands, Air Brush & Sketch Artists, Sumo Suits, Bounce Houses, Comical & Prem. Strips, Little People, Bands, Karaoke, Card Readers, Pyschics, Puppets, Mentalist, Cartoon Chars.,Super Heros, Hula,Belly Dancers, Fire Throwers, Stilt Walkers & Many Many More

Cisco Party & Event Entertainers & Rentals -

-

E-mail

- Pittsburgh, Pennsylania serving We Offer Expert Party & Event Services, Serving Western & Central Penna., Northern WV, Eastern Ohio. Specialist with the Biggest, Variety, Choices & Selections Of Entertainers, Rentals, Activities, Equip, Themes, Artists, Musicans, Photos & Much More

BEDAZZLE * ENTERTAINERS * ACTIVITIES * RENTALS -

-

E-mail

- MCKEESPORT, Pennsylania serving CLOWNS - MIMES - MAGIC - DJs- HYPNO - AIR BRUSH - SKETCH ARTISTS - COMEDIANS - BANDS - CARD READERS - SUMO SUITS - STRIPS - CARTOON CHARS. - SUPER HEROS - CELEBRITY IMPS - PYSCHICS - PUPPETS - THEME PARTIES - PREM . RENTALS - EQUIP - ACTIVITIES - HULA - BELLY -DANCERS- OVERWEIGHT STRIPS - DWARFS - JUGGLERS - MENTALIST - FORTUNE TELLERS - VELCRO WALLS - MECH. BULLS - STILT WALKERS - TATTOO ARTISTS -MANY - MANY - MORE !!! (phone # on our website)

Party Entertainers & Rental Connection -

-

E-mail

- Greensburg, Pennsylania serving High Quality, Total Personality & Total Interaction with all the different Entertainers & Prem. Rentals, Activties, Equip, Artists & Endless Themes - We are a full service company for all Events / Parties / Weddings & More

Cohen and Company -

-

E-mail

- San Diego, CA serving Full-service entertainment booking and event production. The company draws from the very best of local and national talent all at competitive prices. Whether dealing with managed artists or the senior representatives of national acts, our knowledge and buying power allow us to offer our clients quick decisions. We take pride in our strengths and in our ability to develop unique and innovative ideas for our clients. Setting the standard for exceptional entertainment.










Search Yahoo for Marimba Band
Search Bing for Marimba Band