wedding invitations
Wedding Invitations. - referrals to local Wedding Invitations in
Referrals to wedding invitation companies.. wedding invitations.
Scroll DOWN this page to pick the location nearest you.
Canada click here

or
scroll down for merchants serving nationwide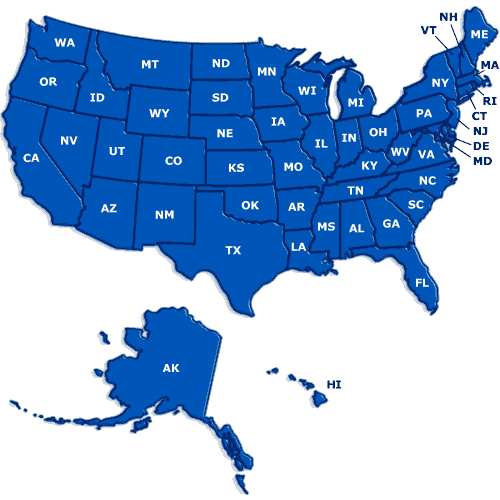 FOR All other countries and cities, click the request quote form at the top of this page
---
Wedding Invitations
Find local Wedding Invitations easily with our Wedding Invitation listings below. We feature Wedding Invitations for all types of wedding ceremony and reception invitations.

Canada click here
Merchants serving nationwide with local services in your area
Wedding Invitations
Back to cities
---
Back to top of page
---
National merchants serving your area

.

Interactive Entertainment Concepts
Please click the link above for additional information.
* Prices:
Minimum budget required to hire us is $1000.00 We specialize in events requiring a variety of items for your event.

$ 999.00

BIG Entertainment Events- Full Service Event Planners and Interactive Entertainment
(New Jersey, West Milford)
Minimum starting budget required is $500.00 as we work on mid-sized to larger events nationwide. Complete Full Service Event Planning for Corporate Events, Private Affairs, School Gatherings, Team Building Days, Tradeshows, Promotional Events, Mitzvahs, and more. DJ/MC/Dancer Teams, Complete Themed Events, Customizable Take Homes, Unique Photo Favors, Performing Acts, Casino Nights, Carnival Entertainment, Arcade Experiences, VR, Sports Games/VR, Game Shows, Money Machines, Trade Show Booths, Theme Decor, & much more. SEASONAL SPECIALS AND DISCOUNTS FOR ALLTIMEFAVORITES CUSTOMERS.
* Prices:
Minimum starting budget required is $500.00 as we work on mid-sized to larger events nationwide. We offer unique entertainment concepts for clients of all sizes. Events from $1500+/- to over $80000; We have anything you need for any event.

Frame Your Day
(Wisconsin, Green Bay)
invitation
s and announcements to fit every budget and every theme. International sales. Multi-lingual printing available. Priority Shipping and quick printing. Complimentary
invitation
samples available upon request.
* Prices:
8x10 framing - $65.00 11x14 framing - $90.00 Larger size or specialty framings can be estimated

Never Forgotten Memories
(Idaho, Rupert)
We have a complete line of
invitation
s with alot of different designs to choose from. Orders shipped within 24 hours. goto our website to place your order. By placing your order today you will receive one year of free Net Flix Membership So place your order today

Dreamweaver Calligraphy
(Georgia, Dallas)
Handwritten calligraphy is the perfect touch for all of your most special of occasions. Nationwide service available.

Behind The Scenes Inc
(North Carolina, Browns Summit)
We retail Carlson Craft and Regency
invitation
s at an everyday twenty percent discount.

Reymont Associates
(New York, New York)
Make any family or business event memorable with original, personalized
invitation
s, toasts and tributes in clever verse from ASCAP lyricist. Fast e-mail service. No deadline too tight. Charge with credit card or PayPal.

American Wedding Inc.
(Idaho, Rupert)
Easily preview your exact
invitation
online. Easy to order any type of
invitation
. Low Prices. Corporate, weddings, and any type of event
invitation
s.
* Prices:
We have a lot of different prices we do charge shipping sale tax.

Aimee Hood Photography, Creative Images
(California, Redding)
Capturing passion and emotion in my images is my ultimate goal. Weddings are wonderful because all of the emotion and love come together in one special place. Everywhere you look there is emotion. Laughing, hugging, crying. I get lost in those moments, capturing them in images that my clients will enjoy and re-live forever. My studio work exhibits the same emotion and passion. I strive to bring out your true personality. Your session will be fun, stylish and you will LOVE your images.
* Prices:
Aimee Hood Studios has various wedding packages to fit every budget. Please call Aimee for more information and to schedule a free, NO pressure consultation. You will get to see my work in person and we can discuss the details of your events. For portrait sessions, please call to discuss the details and pricing options.

James J O Hare -associates
(Florida, Fort Lauderdale)
Over 6000 Happy customers in over 30 years We do Photography Video Music both DJ Bands Tuxedos
invitation
s Ceremony Officials Civil Minister Priest Rabbi Chaplin Wedding and Party Consulting Serving Florida for over 30 Years
* Prices:
No charge for initial consultation, Fee-s vary with the service that is provided

Discounts For Brides
(Georgia, Milton)
Bonne Foi Bridal and Weddings has been serving the Bridal Industry since 1986 and we take pride in our Products and Servicing our customers.

Home: Event Planning


.
---
When choosing a Wedding Invitation supplier, try to get a few samples in the papers you like best before ordering.
It is also very important to check recent references on the Wedding Invitation suppliers you are interviewing.


invitations services-wedding
Vendors/Talent/Businesses/Entertainers-
List your business here
Event planning by state
- Popular Categories:
Audio Visual Rentals
-
Audio Visual Production
-
Caterers
-
Entertainment-Entertainers-DJs-Live Music-Bands
-
Halls, Venues to host your event
-
Inflatable and interactive games
-
Party Rentals, Tent Rentals
-
Motivational and Keynote Speakers
-
All Event Planning and Party Planning Categories
© 2013 All Time Favorites
2C-