Latin musicians
Latin Ceremony Musician.
Referrals to Latin ceremony musicians and Latin ceremony musician services for your wedding ceremony.. Latin musicians.
Scroll DOWN this page to pick the location nearest you.
Canada click here

or
scroll down for merchants serving nationwide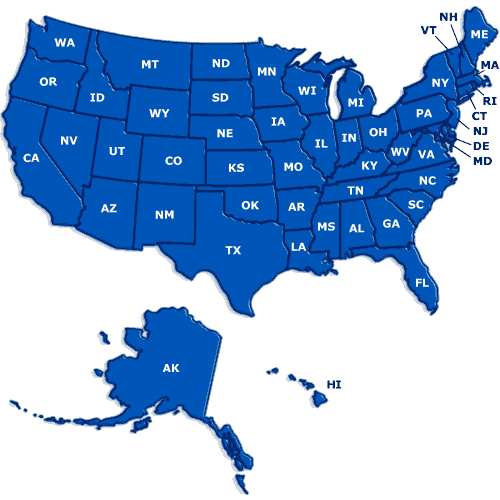 FOR All other countries and cities, click the request quote form at the top of this page
---
Latin Ceremony Music
Latin ceremony musicians listings for your wedding ceremony.

Canada click here
Merchants serving nationwide with local services in your area
Latin Ceremony Music
Back to cities
---
Back to top of page
---
National merchants serving your area


Kari-On Productions
Kari-On Productions offers a wide variety of jazz, classical, bluegrass and beyond options for weddings, ceremony's, private functions, corporate events and more. Any event that you need live entertainment, we can help. We have been servicing the southeast for over 20 years.

LRM Productions Inc.
(Illinois, Chicago)
We are the professionals. We have the top bands and musicians in both the Los Angeles and Chicago metro areas. We are a national booking agency that has great bands. From jazz and swing to salsa,
latin
-jazz, pop, RaB, smooth jazz, blues bands, classic rock and much more. Corporate events, private parties and weddings and more
* Prices:
Vasries most weddings/private events are from $2000 - $3000 depending on band size based on a 3 hour engagement. Festivals for our International acts are $4000 - $7000.

Bagpiper & Guitarist- Michael Lancaster
(Colorado, Denver)
Grace your next event with the engaging sound or the bagpipe. Michael also performs on the guitar for something a little more elegant. The highest caliber in excellence and professionalism. Cheers, Michael Lancaster

Ross Mann, guitar
(Pennsylania, Philadelphia)
An award winning and versatile classical guitarist, Ross has performed for special events for over 15 years as well as in recital nationwide and is available for events either as a soloist or in a small ensemble such as a duo or trio with flute, voice, or other strings or woodwinds. Follow the link for more information and to hear examples online.

All-Star Entertainment
(Georgia, Decatur)
All-Star Entertainment is Georgia's largest resource of professional entertainers, interactive games and audio visual services! In business for over 20 years, we are very selective in who we represent and every artist is the best of the best in every category.

Boston Party Makers
(Massachusetts, Sharon)
Formed over 20 years ago, Boston Party Makers are a full service event and production company. From Children's Entertainment to Wedding Bands, From School Parties to Corporate Events we handle it all. We also can provide Staging, Audio Visual and Performe
* Prices:
Our lowest priced entertainers start at around $175 for the first hour of time. DJ's start at $350, Bands at $1500 and go up from there. National acts and Celebrities range from $2500 to $1,000,000,000!

CK Entertainment Inc.
(Florida, Ft. Lauderdale)
CK Entertainment provides Celebrity Entertainment, Live bands for your corporate, convention, social and weddings. In addition we provide nationwide special event production including sound, lighting, decor and staging. Experience the Difference with CK Entertainment Please visit our website listed on All Time favorites for further information.

$ 2999.00

A Music Plus Entertainment
(Colorado, Denver)
'Colorado's Service Leader', A Music Plus is the most recommended and most requested entertainment service in the Rocky Mountain Region. Specializing in custom-designed events, A Music Plus will provide you with exactly what you are looking for within your budget. Contact them today for a free quote!

Michael Lucarelli
(Utah, Salt Lake City)
Michael received his Bachelors and Masters in guitar and has released six CDs. Mr. Lucarellis repertoire is a blend of Classical, Spanish, South American, and popular arrangements.
* Prices:
$300-$1000

Suzy Q Events
(Florida, Boca Raton)
Suzy Q Events has three divisions: Catering provides Private Chefs, Mobile Bar & Staffing, Tents, Tables, Chairs, Linens and Florals. Concierge provides Destination Management, Transportation, Hotels, Rehearsal Dinners, VIP Gatherings and Day Trips. Suzy Q production provides DJs, Photobooth, , Lighting, Photo, Video
* Prices:
We are extremely sensitive to the clients budgetary constraints. We will create a custom package or just one service with the clients budget in mind.

Spellbound band(Birmingham,Al)
(Alabama, Riverside)
cer_music - Many years.-

Home: Event Planning


---


Ceremony Music- Latin
Vendors/Talent/Businesses/Entertainers-
List your business here
Event planning by state
- Popular Categories:
Audio Visual Rentals
-
Audio Visual Production
-
Caterers
-
Entertainment-Entertainers-DJs-Live Music-Bands
-
Halls, Venues to host your event
-
Inflatable and interactive games
-
Party Rentals, Tent Rentals
-
Motivational and Keynote Speakers
-
All Event Planning and Party Planning Categories
© 2013 All Time Favorites
2C-