Photo Favors
photo favors. Great for weddings, school dances, political buttons, and bar/bat mitzvahs.
Referrals to photo favors. Photo Favors.
Scroll DOWN this page to pick the location nearest you.
Canada click here

or
scroll down for merchants serving nationwide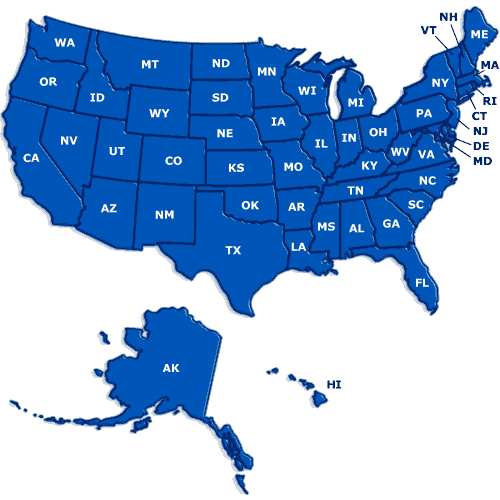 FOR All other countries and cities, click the request quote form at the top of this page
---
Photo Favors
Photo favors
work very well for weddings, corporate events, mitzvahs, and school proms because of the fun they are!
Give a guest a photo favor and they take home a special event memory for a lifetime.
photo favors - buttons - wedding favors - mitzvah favors listings. We make it easy to find photo favors for your special event or party.
Find a photo favors easily with our photo favor listings below. We feature wedding photo favors, mitzvah photo favors, school favors for all types of events.

Canada click here
Merchants serving nationwide with local services in your area
Photo Favors
Back to cities
---
Back to top of page
---
National merchants serving your area


BIG Entertainment Events
Minimum starting budget required is $500.00 as we work on mid-sized to larger events nationwide. Complete Full Service Event Planning for Corporate Events, Private Affairs, School Gatherings, Team Building Days, Tradeshows, Promotional Events, Mitzvahs, and more. DJ/MC/Dancer Teams, Complete Themed Events, Customizable Take Homes, Unique
photo favor
s, Performing Acts, Casino Nights, Carnival Entertainment, Arcade Experiences, VR, Sports Games/VR, Game Shows, Money Machines, Trade Show Booths, Theme Decor, & much more. SEASONAL SPECIALS AND DISCOUNTS FOR ALLTIMEFAVORITES CUSTOMERS.
* Prices:
Minimum starting budget required is $500.00 as we work on mid-sized to larger events nationwide. We offer unique entertainment concepts for clients of all sizes. Events from $1500+/- to over $80000; We have anything you need for any event.

designs of distinctioon
(Ohio, CLEVELAND)
Designs of Distinction is a national special event production company with 34 years of experience, We have 30,000 square ft of creative inventory, including theme event decor, specialty dance floors, leather seating, lit acrylic tables, wedding extravaganzas, floral, linens, lighting, green screen photography, Polaroid, computer sketch machines,
photo favor
s,team-building,activities,inflatables,casinos,sportsbar equipment, video simulators, pinball and video games and more...

Photo Booth Masters By Masters Of Fun
(New Jersey, Voorhees)
Please click the link above for additional information.
* Prices:
From $900-$2000 plus

Scott Roth Events
(New Jersey, Parsippany)
Keeping things FUN is an extremely important aspect in Event Planning. When you get the professional help of Scott Roth Events, we can assist you in all areas to ensure you a have a successful event. SRE provides Superimposed
photo favor
s such as Magazine Covers, Movie Posters, Action scene as well as specialty frames from funny frames, snowglobes, tshirts, photo keychains and more.
* Prices:
$500 for Basic Photos and $700 for Superimposed
Minimum price $ 500.00

AFFORDABLE PHOTO BOOTHS
(Ohio, Cleveland)
The most affordable photo booth company in Ohio. We offer high quality digital booths for any event. Call us today. Everyone loves our photo booths. We offer photo booths in every major metro area in Ohio.
* Prices:
We decided a fair price for a photo booth rental is a flat $650 which includes 4 hours of rental (which is usually more than enough time for any event) and as many sessions and prints you can take in that time frame.

5 Star sound and Productions
(New York, Oneonta)
Safety and Satisfaction 1.Safety some members of our staff are actually EMT's that are required to be trained in preventing accidents, CPR, and the physical limits of the body. 2.Satisfaction is always the goal of every event we put our name on. We have been in the entertainment industry for over 20 years and have less than a 1% advertising budget. Our main advertising is word of mouth and referrals. If the event wasn't flawless, we didn't succeed.
* Prices:
Coming from a small upstate New York town, I can say that if you call us last with their best price our comepiterors will go out bussiness. We can work on any budget and will still provide the impeccable.

Unlimited Dog Tags
(Florida, Boca Raton)
On location photo quality laser Dog Tags and Laser Engraved Photo Party Favors provides something that your guests have not seen before. Your guest's photo is laser engraved onto the front of a Dog Tag or other party favor and your event name or logo is engraved on the back. We are always the hit of every party or trade show. Select from dozens of unique laser engraved products including laser engraved coconut shell bracelets, laser engraved compact mirrors, key chains, flashlights and dozens of
* Prices:
$1,250 All-Inclusive ( Up to 5 Hours ) included -- Unlimited Dog Tags w/ chains included -- Photo Share included -- Laser engrave backside of Dog Tag with your name/event/logo in advance $195 per additional hour $500 Surcharge outside South Florida within Continental U.S. $395 optional MovieShare ($0.00 when included with travel surcharge) $100 optional laser engraved Compact Mirror – per event $100 optional Swarovski crystals - per event $ 50 optional rubbe

PictureThis Digital Photographic Favors
(New York, Brooklyn)
Maxs PictureThis has been serving the NY TriState community since 1999. Maxs PictureThis can superimpose your guests onto a selection of over one thousand backgrounds and then output those photographs onto hundreds of different items... all in 2 minutes, all on the spot. The quality of our service is unmatched by any company in the industry. At Max's PictureThis, the customer always comes first.

Picture That Photo, Inc
(Maryland, Baltimore)
On site digital printing at your affair. Great for party favors. Guests can get a picture with you and get a framed print. Great for Weddings, Bar Mitzvahs, Parties, Birthdays, Anniversaries, Family gatherings. Variety of print sizes. Example of pricing for a minimum of 100 people: 6 x 9 with mat frame $18 per person 5 x 7 with mat frame $15 per person 4 x 6 with mat frame $12 per person Prices may vary with choice of framing options.
* Prices:
These are per person at the event pricing. 50 people minimum: 6 x 9 color digital with mat frame - $15 per person 5 x 7 color digital with mat frame - $10 per person 4 x 6 color digital with mat frame - $7 per person

Ultimate Amusements
(Maryland, Potomac)
At Ultimate Amusements, your party is our number one priority. Our equipment is state-of-the-art, top-of-the-line and in excellent condition. Ultimate Amusements is a full service entertainment company with experience in Bar/Bat Mitzvahs, Weddings, Corporate Events, Colleges, Schools, Universities, Synogogues, Churches,Fall Festivals, Camps and Private functions. We didn't -Invent- the party... We -Event- it!!!
* Prices:
Variable based on availability and the amount of items requested. We do offer a multiple item discount

PARTY PEOPLE INC
(Connecticut, -)
from buttons and keychains to mouse pads and mugs and sno globes, we have any and all types of phot giveaways
* Prices:
most items range from $550 - 2550.00 from moon bounces being the lowest to our bungee jumping events and mechanical bulls being the highest

East Coast Photo Booths
(New Jersey, Hillsborough)
#1 Photo Booth Services: Affordable and highly professional, East Coast Photo Booths provides you with the nothing, but the highest quality photos, top notch service, and great packages. We specialize in weddings, and are a hit at Mitzvah's, Sweet 16's, Graduations, and other celebrations. For nothing, but the best choose East Coast Photo Booths!

Perfect Parties USA
(Massachusetts, Saugus)
Rent direct and save. 300 items in stock and ready to rent. Clean equipment, fully insured, uniformed staffing, and huge selection of in house games

CaLi Studios, LLC
(Maryland, Montgomery County)
CaLi Studios, LLC has been providing professional photography, videography, graphic and multi-media design services for over 25 years. We have the expertise to take your project, whether it-s a private or corporate affair, from the conceptual stage to del
* Prices:
Weddings - Start at $1000. or $150 per hour for a la carte. Corporate - Start at $175 per hour with a three hour minimum. Multi-Media Presentations - Start at $250.

Home: Event Planning


---
When choosing a photo favor professional for your wedding, corporate event, mitzvah, or party, try to preview their work on-line or samples prior to hiring them.
It is also very important to check recent references on the photo favors experts you are interviewing.


Photography Services-Photo Favors
Vendors/Talent/Businesses/Entertainers-
List your business here
Event planning by state
- Popular Categories:
Audio Visual Rentals
-
Audio Visual Production
-
Caterers
-
Entertainment-Entertainers-DJs-Live Music-Bands
-
Halls, Venues to host your event
-
Inflatable and interactive games
-
Party Rentals, Tent Rentals
-
Motivational and Keynote Speakers
-
All Event Planning and Party Planning Categories
© 2013 All Time Favorites
2C-