Ball Crawl rental
Find ball crawl rentals.
Referrals to ball crawl rentals. Ball Crawl rental.
Scroll DOWN this page to pick the location nearest you.
Canada click here

or
scroll down for merchants serving nationwide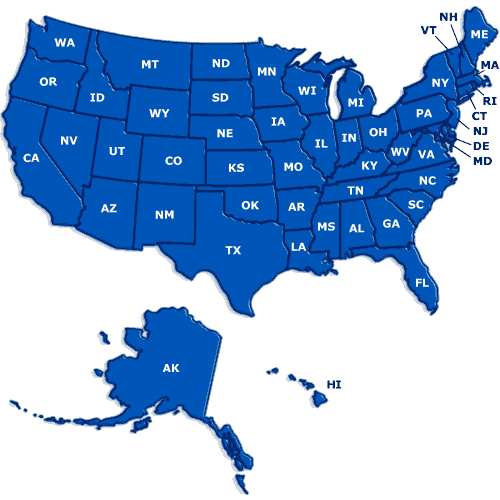 FOR All other countries and cities, click the request quote form at the top of this page
---
Ball Crawl
ball crawl rental work very well for corporate events, mitzvahs, weddings to help entertain the kids!
Find local ball crawl rental easily with our kids ball crawl rental listings below. We feature wedding ball crawl rentals and party entertainers for all types of events.

Canada click here
Merchants serving nationwide with local services in your area
Ball Crawl
Back to cities
---
Back to top of page
---
National merchants serving your area


BIG Entertainment Events
Minimum starting budget required is $500.00 as we work on mid-sized to larger events nationwide. Complete Full Service Event Planning for Corporate Events, Private Affairs, School Gatherings, Team Building Days, Tradeshows, Promotional Events, Mitzvahs, and more. DJ/MC/Dancer Teams, Complete Themed Events, Customizable Take Homes, Unique Photo Favors, Performing Acts, Casino Nights, Carnival Entertainment, Arcade Experiences, VR, Sports Games/VR, Game Shows, Money Machines, Trade Show Booths, Theme Decor, & much more. SEASONAL SPECIALS AND DISCOUNTS FOR ALLTIMEFAVORITES CUSTOMERS.
* Prices:
Minimum starting budget required is $500.00 as we work on mid-sized to larger events nationwide. We offer unique entertainment concepts for clients of all sizes. Events from $1500+/- to over $80000; We have anything you need for any event.

Eventfun Rentals Chris Nordman Associates, Inc.
(Michigan, Waterford)
Over 30 years experience in the rental and entertainment business. Fully insured. Offices in Michigan and Florida serving all of the US. We Rent Fun.

designs of distinctioon
(Ohio, CLEVELAND)
Designs of Distinction is a national special event production company with 34 years of experience, We have 30,000 square ft of creative inventory, including theme event decor, specialty dance floors, leather seating, lit acrylic tables, wedding extravaganzas, floral, linens, lighting, green screen photography, Polaroid, computer sketch machines, photo favors,team-building,activities,inflatables,casinos,sportsbar equipment, video simulators, pin
ball
and video games and more...

Boston Party Makers
(Massachusetts, Sharon)
Formed over 20 years ago, Boston Party Makers are a full service event and production company. From Children's Entertainment to Wedding Bands, From School Parties to Corporate Events we handle it all. We also can provide Staging, Audio Visual and Performe
* Prices:
Our lowest priced entertainers start at around $175 for the first hour of time. DJ's start at $350, Bands at $1500 and go up from there. National acts and Celebrities range from $2500 to $1,000,000,000!

Ultimate Amusements
(Maryland, Potomac)
At Ultimate Amusements, your party is our number one priority. Our equipment is state-of-the-art, top-of-the-line and in excellent condition. Ultimate Amusements is a full service entertainment company with experience in Bar/Bat Mitzvahs, Weddings, Corporate Events, Colleges, Schools, Universities, Synogogues, Churches,Fall Festivals, Camps and Private functions. We didn't -Invent- the party... We -Event- it!!!
* Prices:
Variable based on availability and the amount of items requested. We do offer a multiple item discount

PARTY PEOPLE INC
(Connecticut, -)
We can provide all types of inflatable bounces and activities.
* Prices:
most items range from $550 - 2550.00 from moon bounces being the lowest to our bungee jumping events and mechanical bulls being the highest

Inflatable Games
(California, Elk Grove)
Inflatable Games has over 12 years experience in interactive inflatable games. Our coomitment to safety goes untouched. We are currently only one of 13 companies in the USA that are Inflatable Safety Certified Professionals. Also, all of our trained safety supervisors are all CPR and First Aid certified. Our games are of the highest quality and we expect nothing but the best in our services. If you are looking for the BEST in the business, call us now.

Perfect Parties USA
(Massachusetts, Saugus)
Rent direct and save. 300 items in stock and ready to rent. Clean equipment, fully insured, uniformed staffing, and huge selection of in house games

All-Star Entertainment
(Georgia, Decatur)
All-Star Entertainment is Georgia's largest resource of professional entertainers, interactive games and audio visual services! In business for over 20 years, we are very selective in who we represent and every artist is the best of the best in every category.

NY Bounce House
(New York, Oneonta)
Here is the all time favorite for the tikes. They can play in this for hours. Just make sure they are wearing diapers if they are not potty trained.
* Prices:
Coming from a small upstate New York town, I can say that if you call us last with their best price our comepiterors will go out bussiness. We can work on any budget and will still provide the impeccable.

Acme Partyworks
(Michigan, Farmington Hills)
Acme Partyworks provides Interactive Games, Inflatables, Water Games, Entertainers, Yard Greetings and more! Acme Partyworks is reliable, fully insured, clean, and professional. Office Hours Monday - Friday 9am to 5pm EST, 24hour emergency service.
* Prices:
Moonwalks generally start at $119 (pickup at our location for a weekend price), Moonwalks delivered start at $199 (daily). Slides delivered start at $299 (delivered). Cameron and Tyrone T-Rex are $325 (delivered). 5 in 1's & Obstacle Courses are $349 (delivered). Interactive games such as the Laser Tag, Rock Wall, Bungee Run, & Ironman Challenge and more come only staffed for safety reasons. Prices range from $595 to $1299 for staffed interactive (or competitive) games. All prices subject t

Parties for Peanuts
(New Jersey, Saddle Brook)
We are a full service children's entertainment co., in business for 12 years, serving the Northern NJ area. Our performers are all trained, our costumes are impeccable, we are fully insured and love what we do. We have hundreds of satified customers, and our pricing is quite reasonable.
* Prices:
1 hour clown or character - $180. Clown w/magic - $195. Straight magician - $195. All fun foods - $125 ea., but can be packaged for multiple machines. Moonwalks - $350 for up to 5 hrs.

Home: Event Planning


---


interact games-Ball Crawl
Vendors/Talent/Businesses/Entertainers-
List your business here
Event planning by state
- Popular Categories:
Audio Visual Rentals
-
Audio Visual Production
-
Caterers
-
Entertainment-Entertainers-DJs-Live Music-Bands
-
Halls, Venues to host your event
-
Inflatable and interactive games
-
Party Rentals, Tent Rentals
-
Motivational and Keynote Speakers
-
All Event Planning and Party Planning Categories
© 2013 All Time Favorites
2C-