Sedalia Missouri Arcade Games Rentals - Amusement Rentals

For private parties we have arcade games starting at about 150 per game per day plus 150 delivery and pickup for under 5 games). Arcade games for commercial events or large festivals call 1-800-232-6874 ext 7 for a quote. For Bars-clubs-restaurants call us at 1-800-232-6874 ext 311 for Brian.

For rentals, scroll down
LOW COST ARCADE GAMES FOR PURCHASE
Arcade1Up Pac-Man - Classic 2-in-1 Home Arcade, 4ft
---- Arcade 1Up Golden Tee Classic Arcade with Riser, 5ft
---- Arcade1Up Deluxe Edition 12-in-1 Arcade Cabinet with Riser, 5 feet
---- Atari Asteroids Arcade System
---- Arcade1Up Classic Cabinets Home Arcade 4ft (Centipede)
---- Over 1000 arcade games for purchase
Main Menu : Navigation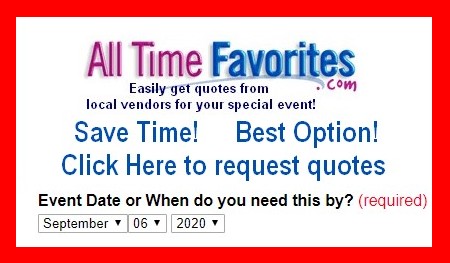 Free quotes from Sedalia Arcade Games!
Kramer Entertainment
-
Contact
Arcade Games - Sedalia Missouri
Kramer Entertainment has been providing shows and attractions throughout the US since 1949. We are currently touring 40 exclusive attractions and reperesenting many of the finest live artists available.-----
BIG Entertainment Events
-
Contact
Arcade Games - Sedalia Missouri
Minimum starting budget required is $500.00 as we work on mid-sized to larger events nationwide. Complete Full Service Event Planning for Corporate Events, Private Affairs, School Gatherings, Team Building Days, Tradeshows, Promotional Events, Mitzvahs, and more. DJ/MC/Dancer Teams, Complete Themed Events, Customizable Take Homes, Unique Photo Favors, Performing Acts, Casino Nights, Carnival Entertainment, Arcade Experiences, VR, Sports Games/VR, Game Shows, Money Machines, Trade Show Booths, Theme Decor, & much more
Shelf Service Bouncers
-
Contact
Arcade Games - Sedalia Missouri
Shelf Service Bouncers offers Bounce Houses, Moonwalks, Obstacle Courses, Water Slides, Interactive Games, Concessions, Arcade Machines, Giant Games, Dry Slides, Arcade Machines, and Inflatable Interactive Rentals in Chattanooga, TN. Since we started in 2012 in Chattanooga and surrounding areas, we have brought NEW ATTRACTIONS each year like Mechanical Bull Rentals, Euro Bungee Trampoline rentals, and even a Portable Climbing Walls.When hosting a child's party, you have enough to worry about as a parent
Minimum to hire: $ 749.00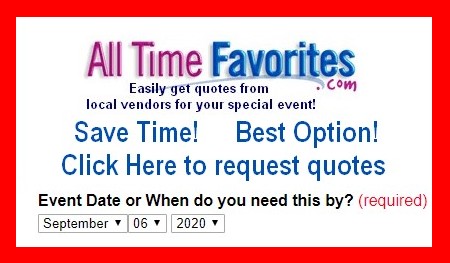 Free quotes from Sedalia Arcade Games!
Approximate prices for Arcade Games
- 50-100 per game per day - free play no quarters needed option


Arcade Games Rentals in Sedalia - Free referrals to Sedalia Arcade Games companies in Missouri - Best Arcade Games in Sedalia
Arcade Games Sedalia, Missouri

Related Categories




Menu - General Prices - Show Arcade Games listings









Based on over 20 years of searching for vendors, please click the following links and you should be able to find additional vendors in the search results

All the searches below are related to finding Arcade Games in Sedalia Missouri



---

More ways to find Arcade Games in Sedalia Missouri

Please tell the vendors you find on the links below that you found them from alltimefavorites.com Thank you


arcade game rental Sedalia Missouri (referred by www.alltimefavorites.com)



Google Search: arcade game rental Sedalia Missouri

Videos of: arcade game rental videos Sedalia Missouri

General Photos of: arcade game rental photos Sedalia Missouri