Western Campfire Guitarist
Western Campfire Guitarists.. Referrals to local Western Campfire Guitarists near you.
Western Campfire Guitarists for your corporate, wedding or special event .. Western Campfire Guitarist.
Scroll DOWN this page to pick the location nearest you.
Canada click here

or
scroll down for merchants serving nationwide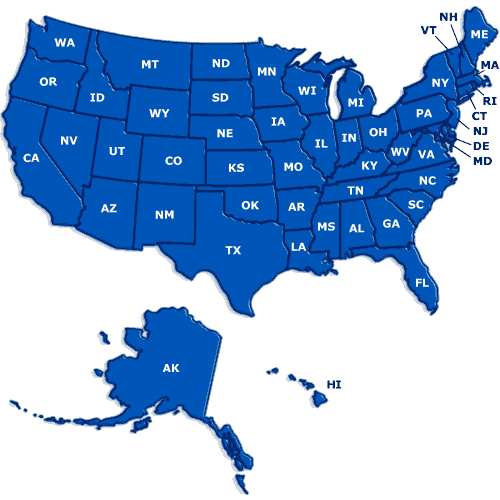 FOR All other countries and cities, click the request quote form at the top of this page
---
Western Campfire Guitarists
Western Campfire Guitarists merchants and vendors.

Canada click here
Click a state below:
Easily find Western Campfire Guitarists
Alabama
Alaska
Arizona
Arkansas
California
Colorado
Connecticut
DC
Delaware
Florida
Georgia
Hawaii
Idaho
Illinois
Indiana
Iowa
Kansas
Kentucky
Louisiana
Maine
Maryland
Massachusetts
Michigan
Minnesota
Mississippi
Missouri
Montana
Nebraska
Nevada
New Hampshire
New Jersey
New Mexico
New York
North Carolina
North Dakota
Ohio
Oklahoma
Oregon
Pennsylvania
Rhode Island
South Carolina
South Dakota
Tennessee
Texas
Utah
Vermont
Virginia
Washington
West Virginia
Wisconsin
Wyoming
Western Campfire Guitarists
Back to cities
---
Back to top of page
---
.

Wildwestperformers.com - Western Campfire Guitarists
Western Themed Event or looking to rent a Mechanical Bull. We are the one stop shop for ALL of your needs. We have Wild West Chuckwagons, Cowboy Games, Corporate Team Building events, Mechanical Bull rentals ..we have a Mechanical Bull in every area in the USA and Canada. , Trick Ropers, Rodeo Ropers, Gun Spinners, Whip Artists, Cowboy Music, Cowgirl Bands, Line Dance instructors, Western Stage Props, and Cowboys and Cowgirls for films and commercials.

Rusch Entertainment
(Michigan, Freeland)
Western Campfire Guitarists.Rusch Entertainment is Michigans 1st Choice For Great Disc Jockeys and entertainers. It is not Just The Music but what we Do With The Music that makes the difference. It is our vast experience that helps us Read The Crowd and Keep your guests dancin. These are some of the reasons over 1000 brides booked us for their receptions. The bottom line is, brides want perfect music for their special day. We make it perfect. Call Dean Rusch He is the band leader of C E Y X and DJ. (website)

Boston Party Makers
(Massachusetts, Sharon)
Western Campfire Guitarists.Formed over 20 years ago, Boston Party Makers are a full service event and production company. From Children's Entertainment to Wedding Bands, From School Parties to Corporate Events we handle it all. We also can provide Staging, Audio Visual and Performe
* Prices:
Our lowest priced entertainers start at around $175 for the first hour of time. DJ's start at $350, Bands at $1500 and go up from there. National acts and Celebrities range from $2500 to $1,000,000,000!

Best Entertainment Around
(New Jersey, Union City)
Western Campfire Guitarists.Best Entertainment Around, serving New York, New Jersey and Connecticut specializes in entertainment for children and adults. We have clowns, magicians,Santas puppet shows, costume characters ,jugglers and more. Best Entertainment Around has performed for President Clinton, Mayor Giuliani,Drew Barrymore. Satisfied customers include the Newark and Mercer Museums, the Hot-Air Balloon Festivals,large companies like AT&T, Verizon and Nabisco and thousands of families in the tri-state area.
* Prices:
$150 to $1500

Extreme Events of Texas
(Texas, Houston)
Western Campfire Guitarists.We have been in the business for over 15 years.base is primarily corporate national and international. we offer only well rehearsed talent and safe Fun amusements. Mechanical Bulls are inspected and safety certified, Insured up to two million aggragate. Stationary roping machines clean and well maintained. Operators are management staff, safe and knowledgeable.We offer the best entertainment avilable.
* Prices:
Stationary Roping Horse with electronic Calf $600.00 4 Hours Acts from $800.00 up, Amusements from $600.00 up Wild West shows varies depending on location, logistics, etc.

Shadows of the Old West
(Minnesota, Lonsdale)
Western Campfire Guitarists.Shadows of The Old west produces Wild, Wild West Shows that engage audiences. Whether a small child wanting to see a real cowboy or cowgirl, or a corporate event wanting the full flavor of the old west brought to life, Shadows can make your event special. Our authentic old west gambling halls have been setting fund raising records, and our history of being hired year after year is the testament to the special attention we take to make our clients happy.
* Prices:
Each show is customized to the client, and range on single act shows on the low end at $500 up to $50,000 for a complete western theme experience (often multiday_

Rodgers and CO. Western Entertainment
(Texas, Seguin)
Western Campfire Guitarists.We have AUTHENTIC stagecoaches, COWBOYS and Western Performers that aren't just wanna-bees! Our entertainers have the experience to set them apart from the rest. Book from us and we can provide Genuine Western Entertainment for your next event!
* Prices:
Single performer $125 hour

Bull Corp
(Colorado, Brighton)
Western Campfire Guitarists.From live entertainment country bands, western bands, western entertainers, rodeo clowns, performers and more, I have them all.

Bulldog Event Rentals
(California, Fresno)
Western Campfire Guitarists.Bulldog entertainment is a full entertainment production and rental company with over 100,000 event rental items online at (website) Lo on today

A Music Plus Entertainment
(Colorado, Denver)
Western Campfire Guitarists.'Colorado's Service Leader', A Music Plus is the most recommended and most requested entertainment service in the Rocky Mountain Region. Specializing in custom-designed events, A Music Plus will provide you with exactly what you are looking for within your budget. Contact them today for a free quote!

Melonbelly Acoustic Guitar Duo
(North Carolina, charlotte)
Western Campfire Guitarists.Hello and thank you! We are a professional acoustic guitar duo that plays a wide variety of hits from the 50's to the present. Our shows feature intricate guitar playing and vocal harmonies to songs by The Beatles, Van Morrison, Marvin Gaye, Dave Matthe
* Prices:
Rates range from $800 to $3000 depending on size of the event equipment needed, stage, lighting etc, date time and location. More information is available at www melonbellymusic com

Home: Event Planning


.
---


Search Yahoo for Western Campfire Guitarists
Search Bing for Western Campfire Guitarists
solo act-Western Campfire Guitarists
Facebook Page
-
Google+
Vendors/Talent/Businesses/Entertainers-
List your business here
Home: Plan your party or events
|
Party Ideas for your event
© 2013 All Time Favorites
2C-