Singing Telegram Service - local singing telegram service
Singing Telegram - local Singing Telegram Services.
Singing Telegram - local Singing Telegram Services. Singing Telegram Service - local singing telegram service.
Scroll DOWN this page to pick the location nearest you.
Canada click here

or
scroll down for merchants serving nationwide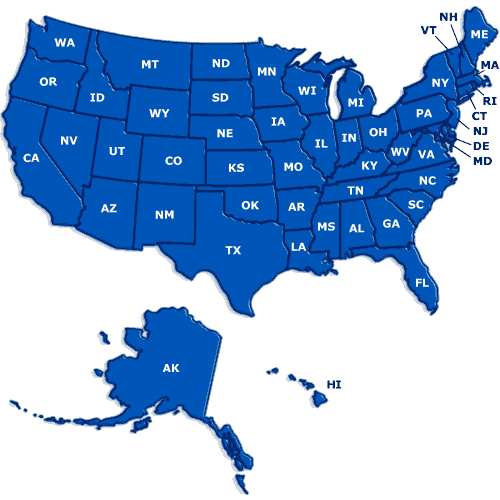 FOR All other countries and cities, click the request quote form at the top of this page
---
Singing Telegram
A Singing Telegrams are great for birthdays, anniversaries, retirements and many other types of occasions and events.
Lookalikes are fun for any occasion.
Singing Telegram ServicesBelow we feature many Singing Telegram services for your special occasion. We can refer you to many singing telegram professionals nationwide for your birthday or special occasion or event.

Canada click here
Merchants serving nationwide with local services in your area
Singing Telegram
Back to cities
---
Back to top of page
---
National merchants serving your area


Lawrence Of Florida Entertainment & Events
Our Florida based entertasinment & event planning company has been serving the southeast since 1980. We have recently expanded our operation to serve client throughout the US. Personalized service is our key to success. Full bonded & insured.
* Prices:
Because of the wide variety of what we offer, it is impossible to list. Each event is treated differently...number of hours, location, etc.

Rusch Entertainment
(Michigan, Freeland)
Rusch Entertainment is Michigans 1st Choice For Great Disc Jockeys and entertainers. It is not Just The Music but what we Do With The Music that makes the difference. It is our vast experience that helps us Read The Crowd and Keep your guests dancin. These are some of the reasons over 1000 brides booked us for their receptions. The bottom line is, brides want perfect music for their special day. We make it perfect. Call Dean Rusch He is the band leader of C E Y X and DJ. (website)

Boston Party Makers
(Massachusetts, Sharon)
Formed over 20 years ago, Boston Party Makers are a full service event and production company. From Children's Entertainment to Wedding Bands, From School Parties to Corporate Events we handle it all. We also can provide Staging, Audio Visual and Performe
* Prices:
Our lowest priced entertainers start at around $175 for the first hour of time. DJ's start at $350, Bands at $1500 and go up from there. National acts and Celebrities range from $2500 to $1,000,000,000!

All-Star Entertainment
(Georgia, Decatur)
All-Star Entertainment is Georgia's largest resource of professional entertainers, interactive games and audio visual services! In business for over 20 years, we are very selective in who we represent and every artist is the best of the best in every category.

SINGING TELEGRAMS CELEBRITY LOOK ALIKES FLORIDA
(Florida, MIAMI)
sing
ING TELEGRAMS,CELEBRITY LOOK ALIKES,MARILYN MONROE, LUCIELLE BALL, FUNKY CHICKEN, DANCING GORILLA W/PINK TIGHTS TUTU,AUNT GERTIE,HELLO KITTY,COMICAL COW,GRIM REAPER,MICKEY&MINI MOUSE,CAT IN HAT,FLASHER BANANA,BERT&ERNIE,BIG BAD WOLF,ELVIS,SCARECROW,PINK GORILLA,BLACK GORILLA, CLOWNS, TUXEDO, AND MANY OTHERS WE DELIVER A BOUQUET OF BALLOONS, PARTY HAT W/CONFETTI, HAWIIAN STYLE LAY, KEEPSAKE ROSE,TELEGRAM W/ MESSAGE, PARTY POPS AND
sing
SPECIAL SONGS FOR EVERY OCCASION. LET US MAKE YOUR OCCASION EXCITING AND SUPERB!!!!STARTING PRICES $225.00 CELEBRITY LOOK ALIKES $325.00. SERVING STATEWIDE, MIAMI, FT. LAUDERDALE,WEST PALM BEACH,NAPLES,FT. MYERS, SARASOTA,TAMPA,ST.PETERSBURG,ORLANDO,JACKSONVILLE,STUART,JENSEN BEACH, MELBOURNE,PORT ST. LUCIE,FORT PIERCE,PALM BAY,BOCA RATON,JUPITER,DELRAY,SUNNY ISLE,CORAL GABLE,MIRAMAR,PALM BEACH.
* Prices:
STARTING PRICES: $225.00-$1500 DEPENDING ON TIME,DATE AND LOCATION. LENGTH OF TIME TYPE OF PERFORMANCE.

A Music Plus Entertainment
(Colorado, Denver)
'Colorado's Service Leader', A Music Plus is the most recommended and most requested entertainment service in the Rocky Mountain Region. Specializing in custom-designed events, A Music Plus will provide you with exactly what you are looking for within your budget. Contact them today for a free quote!

Kalogerson Music
(Minnesota, Edina)
Every kind of musician needed: Latin, Mariachi, Carolers, Hawaiian, mong, zydeco, wedding, variety, ballroom, big band, cajun, zydeco, dixieland, salsa, polka, waltz, raggae, tropical, belly dancers, dance instructors, dixieland groups, hula dancers and instructors, jugglers, banjo, tahitian, entertainment agency, bavarian, polish, celtic, chinese, cuban, folk, french, german, greek, Irish, Italian, Jewish, Klezmer, Spanish and other styles.

Express Yourself
(Minnesota, Edina)
Good costuming, good scripting, good
sing
ing, good magic, good clowning, good knowledge of service & acts, professional in all aspects, decent pricing, prompt return of inquiry, ability to travel, wide variety, eclectic interests.
* Prices:
singing telegrams, $85.00 within 5 miles of DT + tip; $95.00 1 hour of magic, clowning or balloon artistry. $250.00 per hour for hypnotism & graphology. $95.00 for impersonations in singing telegrams.

Felicia Lynne
(Florida, Davie)
Professional yet workable...I always try to work with my clients what they need verses their budget. I'm not a -Prima Donna-, but do like to be treated fairly. If I can refer talent I will. but do like a little $omething for my efforts. If I say I will do a job, I will be there. Usually early rather than late.
* Prices:
$250 & up for 30 minute shows, that already have a DJ or sound provided. Sound system runs $50 or more (depending on when I have to be there to set up.) $150 & up for special appearance or singing telegram.

Parties for Peanuts
(New Jersey, Saddle Brook)
We are a full service children's entertainment co., in business for 12 years, serving the Northern NJ area. Our performers are all trained, our costumes are impeccable, we are fully insured and love what we do. We have hundreds of satified customers, and our pricing is quite reasonable.
* Prices:
1 hour clown or character - $180. Clown w/magic - $195. Straight magician - $195. All fun foods - $125 ea., but can be packaged for multiple machines. Moonwalks - $350 for up to 5 hrs.

TK's Entertainment and Promotions
(Iowa, Des Moines)
At TK-s we take your special event seriously. We know how important it is to have everything just right. Our experienced DJ-s will travel anywhere in Iowa to help make your event everything you want it to be.
* Prices:
Party Basic sound and light system with one DJ for four hours = $400 to $550 Wedding Basic sound and light system with one DJ/MC for four hours = $450 to $700 Singing Telegrams $50 to $200

Suzy Q Events
(Florida, Boca Raton)
Suzy Q Events has three divisions: Catering provides Private Chefs, Mobile Bar & Staffing, Tents, Tables, Chairs, Linens and Florals. Concierge provides Destination Management, Transportation, Hotels, Rehearsal Dinners, VIP Gatherings and Day Trips. Suzy Q production provides DJs, Photobooth, , Lighting, Photo, Video
* Prices:
We are extremely sensitive to the clients budgetary constraints. We will create a custom package or just one service with the clients budget in mind.

cherokee entertainment
(Arkansas, Farmington)
15 years experience over 1300 songs in our library and constantly adding new music specialize in wedding, and proms

Eastern Onion
(Minnesota, New Hope)
When it is time to celebrate think of Eastern Onion and Flamingos by the Yard we are Surprise Specialists.

Home: Event Planning


---
When choosing your Singing Telegram company, check their latest references and review photos if possible before hiring them.


solo act-Singing Telegram
Vendors/Talent/Businesses/Entertainers-
List your business here
Event planning by state
- Popular Categories:
Audio Visual Rentals
-
Audio Visual Production
-
Caterers
-
Entertainment-Entertainers-DJs-Live Music-Bands
-
Halls, Venues to host your event
-
Inflatable and interactive games
-
Party Rentals, Tent Rentals
-
Motivational and Keynote Speakers
-
All Event Planning and Party Planning Categories
© 2013 All Time Favorites
2C-