Robots for events
Robots for events.. Referrals to local Robots for events near you.
Robots for events for your corporate, wedding or special event .. Robots for events.
Scroll DOWN this page to pick the location nearest you.
Canada click here

or
scroll down for merchants serving nationwide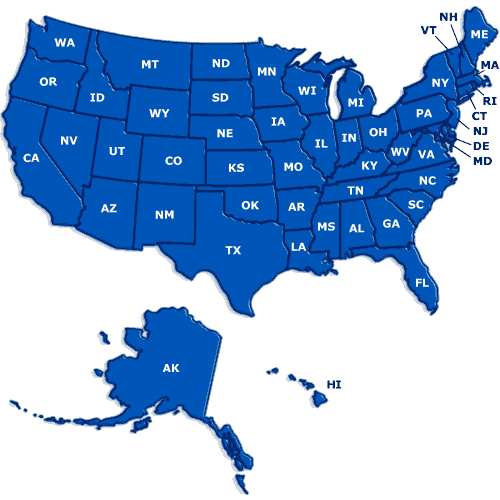 FOR All other countries and cities, click the request quote form at the top of this page
---
Robots for events
Robots for events merchants and vendors.

Canada click here
Click a state below:
Easily find Robots for events
Alabama
Alaska
Arizona
Arkansas
California
Colorado
Connecticut
DC
Delaware
Florida
Georgia
Hawaii
Idaho
Illinois
Indiana
Iowa
Kansas
Kentucky
Louisiana
Maine
Maryland
Massachusetts
Michigan
Minnesota
Mississippi
Missouri
Montana
Nebraska
Nevada
New Hampshire
New Jersey
New Mexico
New York
North Carolina
North Dakota
Ohio
Oklahoma
Oregon
Pennsylvania
Rhode Island
South Carolina
South Dakota
Tennessee
Texas
Utah
Vermont
Virginia
Washington
West Virginia
Wisconsin
Wyoming
Robots for events
Back to cities
---
Back to top of page
---
.

Interactive Entertainment Concepts - Robots for events
robot
entertainers that will interact with guests, play game shows & play music request... Also Great for Traffic Building at Trade Shows & Grand Opening Promotions...
* Prices:
Minimum budget required to hire us is $1000.00 We specialize in events requiring a variety of items for your event.

$ 999.00

Lawrence Of Florida Entertainment & Events
(Florida, Coral Springs)
Robots for events.Our Florida based entertasinment & event planning company has been serving the southeast since 1980. We have recently expanded our operation to serve client throughout the US. Personalized service is our key to success. Full bonded & insured.
* Prices:
Because of the wide variety of what we offer, it is impossible to list. Each event is treated differently...number of hours, location, etc.

Chris Nordman Associates, Inc. www.eventfun.com
(Michigan, Waterford)
Robots for events.Chris Nordman Associates, Inc., also know as EVENTFUN RENTALS, provideS interactive and inflatable game rentals and entertainment production services Nationwide. We feature Mechanical Bulls, Mobile Laser Tag, Casino Equipment, Carnival Games, Rockwalls, Obstacle Courses, Kids Rides, Moonwalks, Trackless Trains, and much more. Over 30 years experience. Fully Insured and Licensed. Proud Members of IIPGA, NACA, AFM, and MFEA.

Boston Party Makers
(Massachusetts, Sharon)
Robots for events.Formed over 20 years ago, Boston Party Makers are a full service event and production company. From Children's Entertainment to Wedding Bands, From School Parties to Corporate Events we handle it all. We also can provide Staging, Audio Visual and Performe
* Prices:
Our lowest priced entertainers start at around $175 for the first hour of time. DJ's start at $350, Bands at $1500 and go up from there. National acts and Celebrities range from $2500 to $1,000,000,000!

Bulldog Event Rentals
(California, Fresno)
Robots for events.Bulldog entertainment is a full entertainment production and rental company with over 100,000 event rental items online at (website) Lo on today

Events R Us Incorporated
(Florida, Boca Raton)
Robots for events.Over 20 years of quality service & professional experience is at your service 24/7.
* Prices:
Our pricing is based upon the services we provide. From entertainment, event services & destination management, all work is guaranteed in writing by contract & an initial deposit of 50% is required at signing.

JAM ENTERTAINMENT AND EVENTS
(California, Costa Mesa)
Robots for events.JAM Entertainment & Events is a FULL SERVICE licensed Talent Agency and Event Planning Company that has been providing the finest in Talent and Related Services to bring your Event to life with Fresh Ideas. MISSION STATEMENT From Concept to the Completion, JAM ENTERTAINMENT & EVENTS will be an integral part of the process in order to ensure your successful events. We have over 3,000 Entertainers and Services Available. For over 30 years, if you need it, we can find it anywhere in the nation Your Event is One of a Kind...Our Experienced Staff Treats it That Way. Thank You For over 30 Years of Success. State Licensed, Bonded & Insured
* Prices:
All our acts and services set their own prices but with the resources we have we can usually provide what a client needs and within their budget.

Explosive Entertainment
(Fl., Davie)
Robots for events.We are an all inclusive company that can provide top notch entertainment at an affordable price - I have been a DJ for the last 18 years and have done radio, club and all types of parties.
* Prices:
parties: $395-$795 weddings: $595-$995 bar/bt mitzvahs:$1495-$3995

BRAVO! Entertainment Productions, Inc.
(Texas, Dallas)
Robots for events.BRAVO! Entertainment for any event and almost any price!
* Prices:
Jazz Trio $750 Solo Guitar $150 per hour Solo Piano $125-200 per hour All prices are subject to day of the week and time. Please contact us for further information

$ 1000.00

Event Solutions
(California, Los Angeles)
Robots for events.We are specializing in the corporate event from picnics to employee appreciation days to on site luncheons. We are unique in that we have a catering,entertainment and inflatable all direct source.

Home: Event Planning


.
---


Search Yahoo for Robots for events
Search Bing for Robots for events
solo act-Robots
Facebook Page
-
Google+
Vendors/Talent/Businesses/Entertainers-
List your business here
Home: Plan your party or events
|
Party Ideas for your event
© 2013 All Time Favorites
2C-