Wild West Entertainers - western entertainment
Wild West Entertainment.
Wild West Shows for your corporate, wedding or special event .. Wild West Entertainers - western entertainment.
Scroll DOWN this page to pick the location nearest you.
Canada click here

or
scroll down for merchants serving nationwide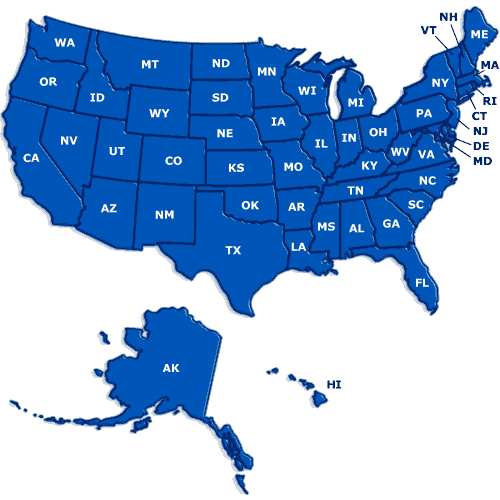 FOR All other countries and cities, click the request quote form at the top of this page
---
Wild West Shows
Wild West Shows merchants and vendors.

Canada click here
Click a state below:
Easily find Wild West Shows
Alabama
Alaska
Arizona
Arkansas
California
Colorado
Connecticut
DC
Delaware
Florida
Georgia
Hawaii
Idaho
Illinois
Indiana
Iowa
Kansas
Kentucky
Louisiana
Maine
Maryland
Massachusetts
Michigan
Minnesota
Mississippi
Missouri
Montana
Nebraska
Nevada
New Hampshire
New Jersey
New Mexico
New York
North Carolina
North Dakota
Ohio
Oklahoma
Oregon
Pennsylvania
Rhode Island
South Carolina
South Dakota
Tennessee
Texas
Utah
Vermont
Virginia
Washington
West Virginia
Wisconsin
Wyoming
Wild West Shows
Back to cities
---
Back to top of page
---
.

Will Roberts as Will Rogers Tribute Artist - Wild West Shows
Will Roberts is the countrys preeminent Will Rogers Tribute Artist, and now adds 60 news websites that he produces an audio podcast and written story on days events, everyday.All I ever knew I read on the Internet. With millions of news events being sent to the web, Roberts is sure to never run out of things to say. A fantastic touring show and public speaking tour.
* Prices:
Depends on event location. $1000-$3000 Full stage show Robert has created a 15 minute, 30 minute, 45 minute, and 90 homage to this Raconteur encompassing everything from his radio days, to the Broadway Stage to his untimely death.

BIG Entertainment Events
(New Jersey, West Milford)
Wild West Shows.Minimum starting budget required is $500.00 as we work on mid-sized to larger events nationwide. Complete Full Service Event Planning for Corporate Events, Private Affairs, School Gatherings, Team Building Days, Tradeshows, Promotional Events, Mitzvahs, and more. DJ/MC/Dancer Teams, Complete Themed Events, Customizable Take Homes, Unique Photo Favors, Performing Acts, Casino Nights, Carnival Entertainment, Arcade Experiences, VR, Sports Games/VR, Game Shows, Money Machines, Trade Show Booths, Theme Decor, & much more. SEASONAL SPECIALS AND DISCOUNTS FOR ALLTIMEFAVORITES CUSTOMERS.
* Prices:
Minimum starting budget required is $500.00 as we work on mid-sized to larger events nationwide. We offer unique entertainment concepts for clients of all sizes. Events from $1500+/- to over $80000; We have anything you need for any event.

Wildwestperformers.com
(Arizona, phoenix)
Wild West Shows.Western Themed Event or looking to rent a Mechanical Bull. We are the one stop shop for ALL of your needs. We have Wild West Chuckwagons, Cowboy Games, Corporate Team Building events, Mechanical Bull rentals ..we have a Mechanical Bull in every area in the USA and Canada. , Trick Ropers, Rodeo Ropers, Gun Spinners, Whip Artists, Cowboy Music, Cowgirl Bands, Line Dance instructors, Western Stage Props, and Cowboys and Cowgirls for films and commercials.

Bulldog Event Rentals
(California, Fresno)
Wild West Shows.Bulldog entertainment is a full entertainment production and rental company with over 100,000 event rental items online at (website) Lo on today

Extreme Events of Texas
(Texas, Houston)
Wild West Shows.We have been in the business for over 15 years.base is primarily corporate national and international. we offer only well rehearsed talent and safe Fun amusements. Mechanical Bulls are inspected and safety certified, Insured up to two million aggragate. Stationary roping machines clean and well maintained. Operators are management staff, safe and knowledgeable.We offer the best entertainment avilable.
* Prices:
Stationary Roping Horse with electronic Calf $600.00 4 Hours Acts from $800.00 up, Amusements from $600.00 up Wild West shows varies depending on location, logistics, etc.

Poker Parties Inc.
(New Jersey, Marlton)
Wild West Shows.We love to entertain. Poker Parties inc. Is your professional and fun casino theme party company, We specialize in poker tournaments. From 1 table to 100 Tables. We offer everything needed to host a No limit texas holdem tournament just like on tv. we do packages to fit any occasion. BJ, craps, roulette,Poker, let it ride, caribean stud poker, three card poker, and mony more. play for fun and prizes. we rent gaming equipment too.

Castle Party Rentals & Entertainment
(Illinois, Saint Charles)
Wild West Shows.Caslte Party Rentals has been providing superior selection, service, and pricing since 1997. Our company is insured, meets all local and national codes, and really cares about safety. We have experience with small back yard events to huge festivals. Our staff is helpful, friendly, and always have an answer to the customers questions. Our products are always plentiful, polished, and highly presentable.
* Prices:
Moonwalk Rentals $139 Tent Rents $149 DJ per hour $100

Home: Event Planning


.
---


Search Yahoo for Wild West Show
Search Bing for Wild West Show
Entertainment Services-Wild West Shows
Facebook Page
-
Google+
Vendors/Talent/Businesses/Entertainers-
List your business here
Home: Plan your party or events
|
Party Ideas for your event
© 2013 All Time Favorites
2C-